Budweiser just started sponsoring the NBA. To start linking the brand with the sport, we created the communication in all medias using authenticity as the common value between both. To strengthen the link between BUD and NBA, we created a TVC showing authentic moments from players and people on bars, along with short statements about authenticity.
As NBA fans love the recap videos with the highlights of the week's games, we created our own highlights video, bud with the brand's authenticity view. Bud Moments shows the most authentic moments of the week. It could be a smart play, celebrating coreography or funny moments of the game. Every week a new video posted in the brand's social channels.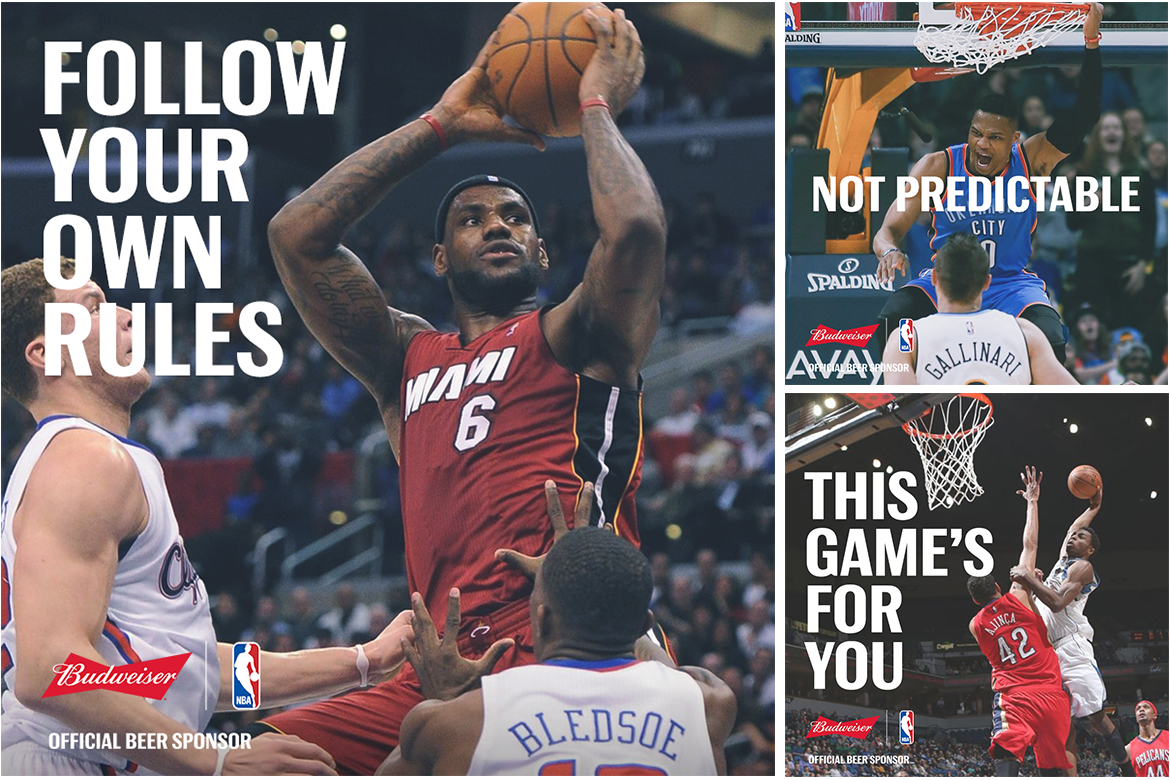 On twitter, the Budweiser account highlighted in real time the most important
moments of the games with animated gifs.