The campaign had to reinforce Budweiser's sponsorship to the NFL, and show how both are connected.

The headstrong concept compared NFL players training hard and Budweiser's workers hustling, proving how obstinate they need to be to accomplish their goals. This was translated into two films. 
Budweiser's mobile website brought the innovative experience: every time the users flipped their phone, the film changed between Budweiser and NFL scenes, but the VO continued the same.
On facebook, 2 simultaneous posts brought true statements shared
between NFL and Budweiser, with obstinate players and workers.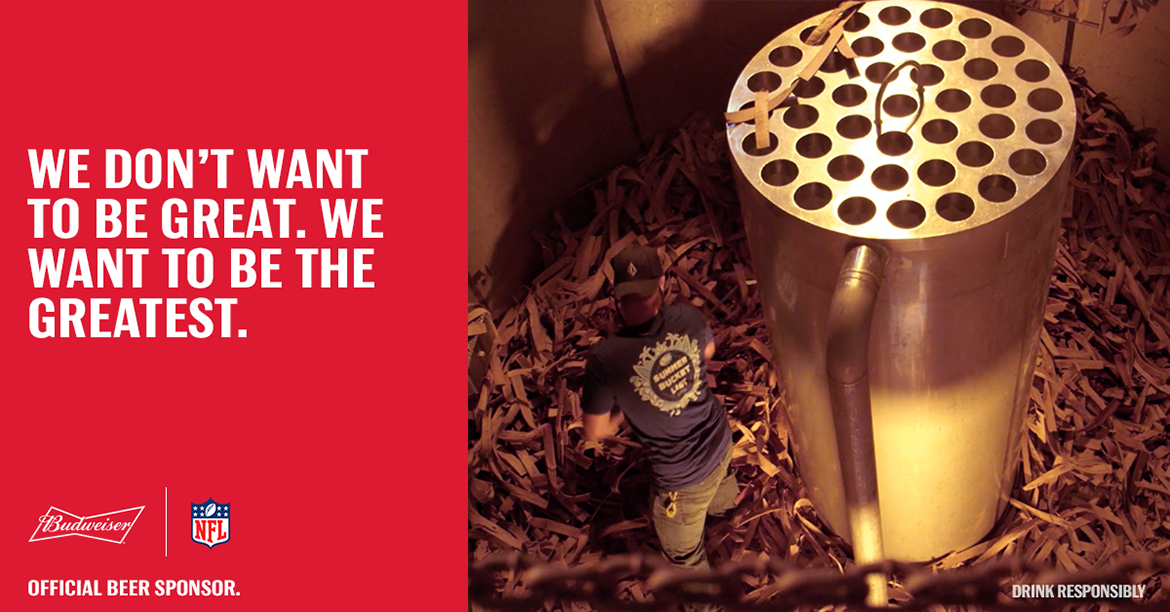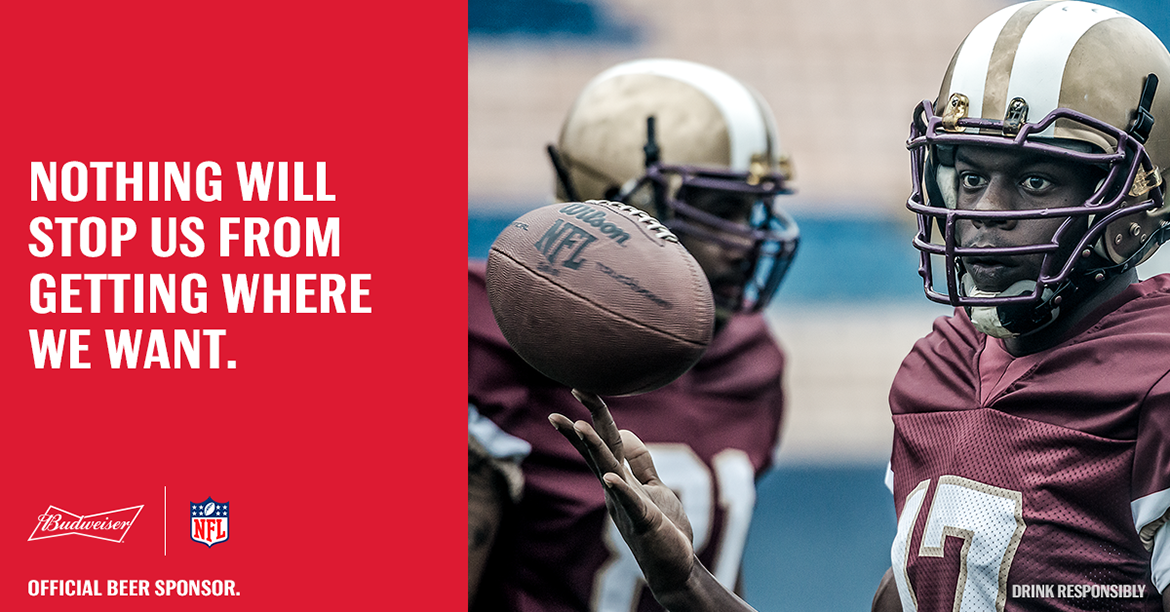 On twitter, we posted real time highlights of the games and a different gif
each time a team got a touchdown.
and created an specific video ad for mobile segmentation, calling fans to experience
the 2 in 1 video on Budweiser's website using their mobile phones. On the video, the man holding
the phone transforms along with the video from a NFL player into a factory worker.
To enrich the visual content of the campaign, we made a photographic production of the NFL training.